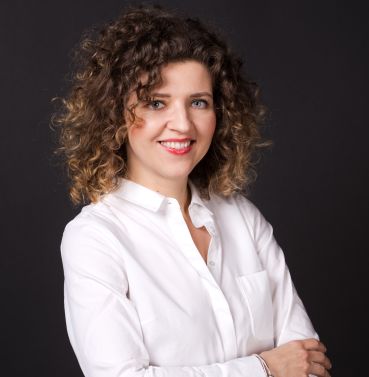 Katarzyna Tryczyńska, PhD, is an assistant professor at the Chair of Dutch Studies and the Head of the Centre for Translation Studies and Specialised Languages at the University of Wroclaw (Poland) where she teaches courses on translation theory, specialised, audiovisual and literary translation as well as terminology. Her teaching experience includes teaching several courses on literary and specialised translation abroad at the Catholic University of Leuven (KU Leuven, Antwerp campus), the Eötvös Loránd University (ELTE) in Budapest or Comenius University in Bratislava. She has also been invited to give lectures at the University of Utrecht (22 October 2015) and the Catholic University of Leuven (19 February 2018).
Moreover, she has been teaching at the Summer School for Literary Translation of the Dutch Studies at the University of Vienna since 2016. In 2014, she organised a literary translation workshop in cooperation with the Centre of Expertise for Literary Translation (ELV) in Utrecht, devoted to the translations of the eighteen-century Dutch literature. She has also been a jury member of the annual Contest of Poems in Translation organised by the Catholic University of Lublin.
In 2014, she completed her doctoral thesis entitled Translation trends in the Dutch language translations of Polish literary texts. A contrastive analysis of culture-specific items. Her areas of research include literary translation, culture-specific items, legal translation and legal terminology. She is currently working on research into legal terminology in Belgian, Dutch and Polish labour law texts. As the principal investigator of the NAWA-funded research grant entitled On the issues of terminology and translation of labour law texts in Polish and Dutch, in the academic year of 2018/2019, she worked at the Catholic University of Leuven (Belgium) and the Dutch Language Institute (the Netherlands).
---